Article
Anne Richards on how founders can shift adversity into opportunity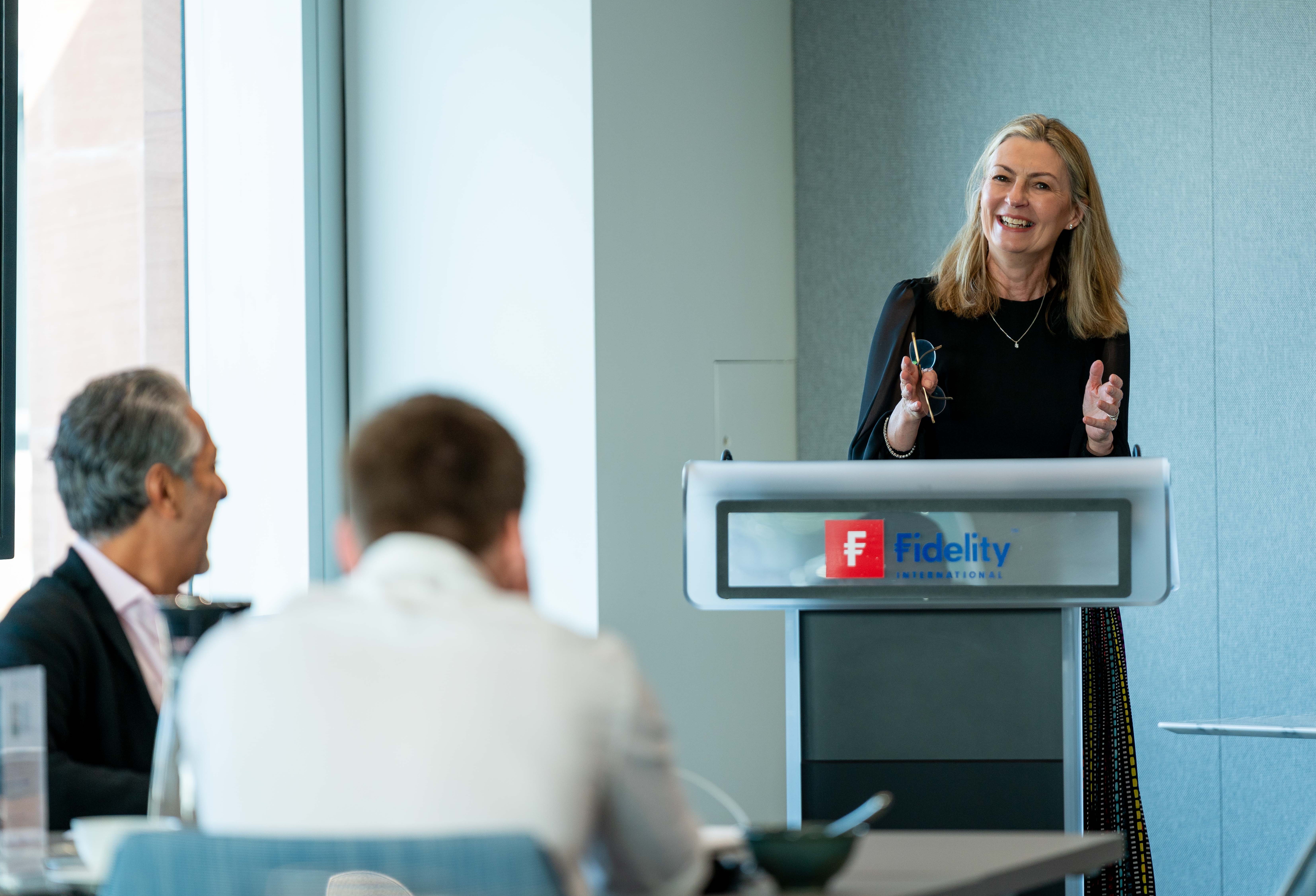 Each year we gather our founders together for a day of learning and sharing, the theme this year was Scaling Sustainably with a focus around how scale-ups can continue to thrive during periods of economic uncertainty and downturn. We were delighted to be joined by Fidelity International's CEO Anne Richards, who shared her thoughts on how founders can shift times of adversity into opportunity.
"Agility is what helps you outswim the crocodile – though, you don't need to swim faster than the crocodile itself. Just the other swimmers."

Anne Richards
Times of crisis are also times of opportunity

In times of accelerating change, the ability to pivot and adapt quickly is a survival factor. For smaller companies competing against more established players, current market conditions might well be ideal. Agility and the ability to react quickly to industry-wide changes, by pivoting on strategy during a tough period, can give companies the competitive edge. Agility is what helps you outswim the crocodile – though, you don't need to swim faster than the crocodile itself. Just the other swimmers.

Taking advantage of opportunity requires decisive action

While the long-term goals and targets of a business might remain the same, the routes that a founder takes to get there might have to change to reflect the environment. Founders need to be single-minded and clear around their business priorities and changes to these, whilst also ensuring they are regular and empathetic in their communications. A founder should have conviction in their decisions, and work to ensure that all parts of the business are focused and aligned on the big picture.

Provide regular reassurance and communications to employees

Change is uncomfortable for a lot, if not most people and leaders should be cognisant that this may be the first downturn some of their employees have experienced. Leaders have an incredibly important role motivating their teams by setting clear expectations, empowering through consistent communication, and providing regular feedback. By ensuring there are open channels of communication and pillars of support during difficult times, founders can help to build trust between staff members. Some individuals may even be energised by the urgency.

Manage your own anxiety as well as that of your team

For many founders this may be the first recession leading a company. Whilst history does not repeat, it does rhyme, and this will not be the last set of economic and geopolitical crises that we will see. It's important to remember that you're not going through it alone and to reach out to your community for support, ideas, and planning. A downturn is a fantastic opportunity to learn from mentors and guides that have been in these sorts of situations before.
With thanks to Anne Richards and the other Founder Summit speakers for sharing their insights.