Article
Diving into the Climate Fintech Landscape

Marine Augé
5 min read
The emergence of fintech companies focusing on innovative climate solutions has gained significant momentum in recent years. They are offering fresh perspectives to financial institutions and corporations, helping them achieve their climate goals. As world leaders begin to grasp the urgency of the situation, climate technology is rapidly maturing beyond just being a hot topic. The rising public interest in sustainability is also driving the introduction of regulations aimed at holding corporations accountable and eradicating greenwashing. This shift in the market has fuelled a spike in climate fintech deals, with over $6 billion transacted since 2020.
Over the past three years, we've been monitoring and exploring this rapidly growing space, with a particular focus on B2B players serving the needs of asset managers and other large financial institutions. Below, we share some of our current thinking as we continue to track and explore exciting opportunities across this dynamic landscape.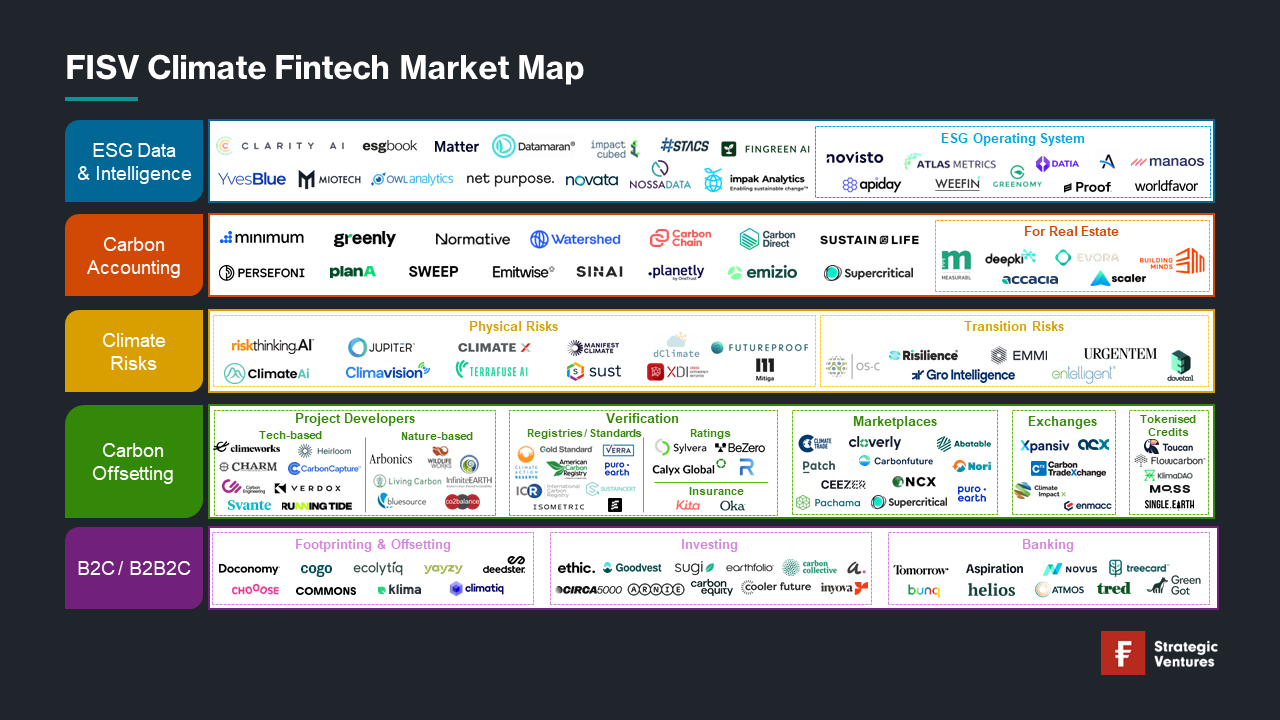 We are very excited about this space and are always looking to learn more. Feel free to reach out if you believe we'd be interested in your company or if you'd like to explore opportunities together: marine.auge@fisv.com
Note: The opinions expressed in this article are solely the author's and do not necessarily reflect the views of Fidelity International.