Article
Dynamic Working: Making work, work

Is working from home an "aberration" or the new normal? With data pouring out of this 'experiment' it seems that productivity, access to talent, labour force diversity and the environmental benefits of not commuting are all very compelling reasons to eschew a return to the office.
In our most recent #FISV portfolio workshop we explored some of the pitfalls and lessons for moving into the new era of work. We were tremendously fortunate to be joined by the fabulous Claire Haidar, Founder and CEO of WNDYR, who fielded a range of incisive questions covering topics from communication and technology to culture and compensation.
Having dived into a number of related topics with our portfolio companies, I've attempted to bring together some practical advice and suggestions for scale-ups.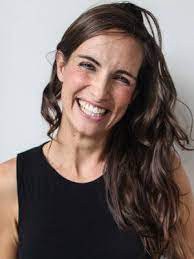 Claire and the team at WNDYR have worked with over 400 companies and navigated more than 4000 work transformation projects in the past 5 years.
Remote or Centralised?
1. Hybrid (statistically) does not work — going hybrid creates two fundamentally different employee experiences to manage: It is important to determine the company's identity as a baseline e.g. office-first or remote-first — or risk a nebulous culture that fails both office-based and remote employees alike. Once you've decided on the dominant paradigm, all your people, tech, and process flows can be established. Supporting practises concerning recruitment, social budgets, hiring, work from anywhere policies and office utilisation can also be reviewed accordingly.
"Those who do hybrid, if not intentional about making systemic changes and treating every employee as if they are remote (whether in-office or not), will see their most effective remote people leave."

Sid Sijbrandij, co-Founder and CEO of GitLab
Operational Intentionality
2. Agile methodologies can be applied to all areas of work — enabling remote working means finding new ways to communicate asynchronously. While engineering and product teams might have been doing this for some time, daily sprints, daily stand-ups and transparent communications can be applied to all functions to ensure cohesive teamwork across multiple locations.
In a recent discussion with a Head of Product, we discussed how informal meetings can feel unfair and be disruptive to remote teams, leading to undocumented progress and feelings of missing out. Being strict about documenting takeaways and sharing updates that are visible to all is important to reduce miscommunication, gossip and a sense of inequity between in-person vs. remote team members.
3. Adapt the work environment to the 'jobs to be done' — make sure the 'space' meets the needs of the people and their functions. Form should follow function. Create individual workspaces to reinforce that the office is simply another venue to work from or, if you are suggesting the office becomes a 'Clubhouse' where people gather for creative collaboration, consider modular furniture that reflects its purpose.
"Eliminating conference rooms serves as a forcing function to ensure collaboration is accessible to all and removes the temptation to have in-office team members gather around a single camera for a video call with remote attendees."

Sid Sijbrandij, co-Founder and CEO of GitLab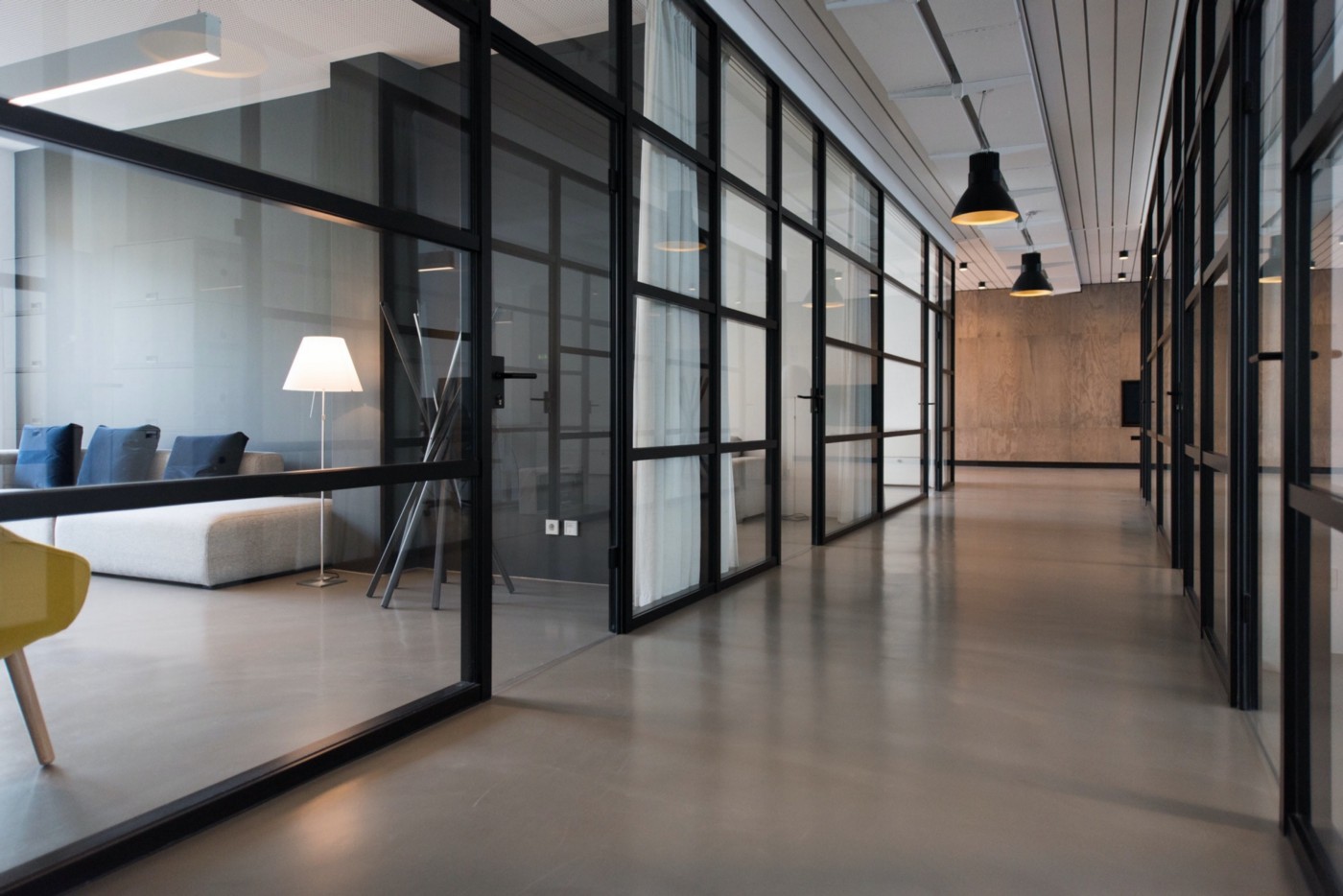 4. Optimise your tech environment — Architect ways of working that enable employees in both modes (home and office). Assign rules around the tools that are used for communication and collaboration and maintain consistency. Create a playbook by function and be clear about which tools they should be using for which purpose e.g. when to communicate via Slack vs. Email.
Well defined roles can operate equally effectively remotely through the use of tools like Asana, Teamwork, Workday, Trello for project management. Customer facing roles (sales, customer success, product and engineering functions) that need to make collective decisions and solve problems quickly may benefit from access to collaboration platforms like Mural, Notion or Confluence. (Capterra outlines a number of others).
Enable your Culture
Moving from an in-person to a remote or even fully virtual working pattern requires a complete personality overhaul. Starting with a whiteboarding session in which you aim to bust open some key assumptions can enable you to truly start the deep work of evolving your culture:
5. Use recruitment (and onboarding) to strengthen your foundations — It is now widely acknowledged that we are living in a volatile, uncertain, complex and ambiguous world, or VUCA; the next generation of employees will need not only to cope but to grow and thrive in time of heightened pace (the potential of 6G), ambiguity and uncertainty. Screening hires for mental flexibility, resilience, trustworthiness and a growth mindset is one of the surest ways to strengthen your foundations. Setting up buddying and mentor systems and scheduling 'informal' touchpoints are all ways to facilitate smooth onboarding habits and replace apprenticeship style, on the job training.
6. Optimise for innovation and customer-centricity — Many Founders I have spoken to have questioned whether a company can maintain innovation in a remote-first paradigm but data proves that creativity actually increases. Virtual or asynchronous teams are better at serving the customer because someone somewhere is 'on' 24/7. And (you've got it!) customer-centric organisations are proven to be more creative.
7. Deliberate collaboration — It's been great to share ideas across the portfolio for designing informal touchpoints and tapping into some of the informality that comes with home working.
Popular tools include coffee roulette and donut.
8. Generate goodwill — When teams do come together in-person, think about making the most of those 'moments' through inclusive activities that break down trust barriers. Research shows that stories are some of the strongest binders within groups of people.
One head of culture got their teams to pin on Google maps, where they were born, their primary school, secondary school, university and everywhere we they had lived. Because that sharing experience was so personal, it unlocked vulnerability and led to people addressing work problems in a more creative way.
Activities with purpose generate the most goodwill amongst teams that don't spend a lot of time together so perhaps consider cooking a collective meal that speaks to origins or history, building something physical together that will be put to use afterwards, planting a tree…
9. Inclusive budgeting — companies are increasingly allocating cost per employee for home office set-up but in preparing for remote working, it is also good practise to consider budgeting for social and training activities.
One CEO explained that his company have decided to allocate budget only to virtual social events in order to include those who are close to 'site' and those who are not. Some employees were initially disgruntled but communicating changes and rationale has helped to soften the blow and the decision has ultimately fostered greater inclusion.
Equitable Benefits
Leadership teams need to ensure they are extending equal benefits to those in and out of the office:
10. Create and communicate a clear, transparent compensation philosophy — one of the most debated topics across our portfolio is whether to adjust compensation for remote workers. Some believe a remote role is no less important from an output perspective and so should not be treated differently. Some are applying a flat 10%-30% discount to all remote roles in recognition of lower commuting and living expenses. Some allow complete flexibility without pay implications within a country and others are adjusting for cost of living based on a rate calculator. Whatever you decide is most appropriate for your business, in scale up mode, the best outcome is to arrive at a policy that feels fair, attractive, transparent and easy to implement (a big ask I know!).
11. Create and cascade your 'work from anywhere' policy — this is a powerful benefit for talent attraction and retention but one of the most complex to implement given tax, regulation, insurance and immigration implications. Companies like Oyster HR and Remote are making it easier to accommodate requests to move overseas by offering employment of record services in counties where you don't have a permanent establishment. Across our portfolio, many are philosophically open to employees working from anywhere so long as they have strong WiFi and specify their tax residency; one business I know is considering offering tax advice as an employee benefit.
12. Recognition: award ceremonies are less impactful remotely and there has been a trend instead towards gifting. With companies more entangled in the family lives of their employees, good will can be created through gifts that also appreciate sacrifices made by the employees broader family e.g. restaurant vouchers, food boxes (I remain a big fan of withjuno) or even one-time retention bonuses!
The questions thrown up certainly suggest that we are preparing for a new normal. As Claire would say, we need to lean into the chaos! Ultimately though, paying closer attention to our working environment, tools, ways of working, inclusion and recognition are all incredibly positive silver linings that we should feel grateful to have on the table for robust and strategic debate.
My top three sources:
There are so many great articles, podcasts and interviews exploring this topic (and I am always pleased to hear of other recommendations) but these are the ones I keep coming back to:
#hybrid #dynamicworking #remote #office-first #culture #start-ups #culture #collaboration