Article
Mindfully Growing with ESG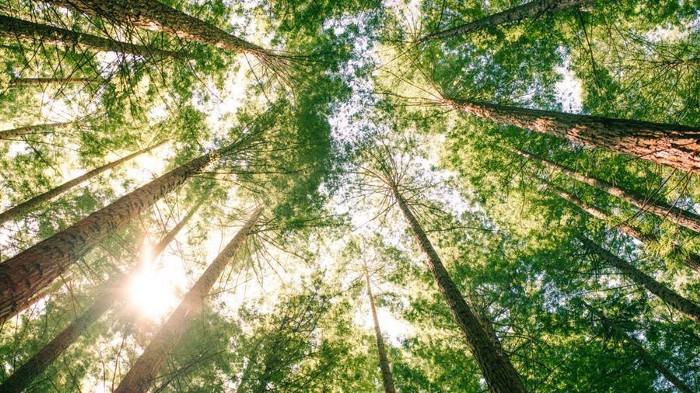 Every business is deeply intertwined with environmental, social, and governance (ESG) factors. Thinking about, and proactively acting on, ESG is thus nothing new. Yet, it remains something of a nascent process in venture capital, an industry still working to develop standardised metrics, frameworks and reporting.
Nonetheless, as investors, we believe FISV has a responsibility to proactively engage and build a more sustainable and inclusive fintech ecosystem. Using our platform to encourage and promote our values as we work with Founders has long been core to our ethos. This year, we took a step further to demonstrate this commitment by participating in ESG_VC's first iteration of its inaugural ESG Measurement Framework alongside other early adopters including Atomico, Molten, Seedcamp and Beringea. While we know there is work yet to done in this space, we also believe the first step to actionable solution is building a picture of what exists today with as many data points as possible.
A closer look at results
The ESG_VC Measurement Framework is an industry initiative backed by VC firms that, in its first and most recent assessment, analysed 225 companies across a range of metrics spanning various ESG practices. The data suggests companies perform significantly better across social and governance metrics than environmental measures, with the average scores as follows:
Environment: 1.4 of 4

Social: 2.6 of 4

Governance: 2.7 of 4
With the data also suggesting that Fintech companies tend to perform on the lower end of the scale across the three ESG pillars, we were really pleased, as a Fintech VC, to see our portfolio score significantly higher across each one. Some highlights include:
14% of our portfolio measure their carbon footprint — vs. the 11% average across the assessment. Within our portfolio, Moneybox has done a fantastic job not only becoming a carbon neutral company, but also documenting their journey there, which you can read more about here.

92% of our portfolio has a mental health policy in place — vs. the 58% average across the assessment.

64% of our portfolio provide DE&I training for their staff today — vs. the 57% of companies across the survey who will start providing DE&I training this year.
ESG is much more than a feel-good exercise
As advocates of Mindful Growth, a key theme for us this year, we believe ESG not only is the right thing to do, but also is something that can improve our portfolios financial performance.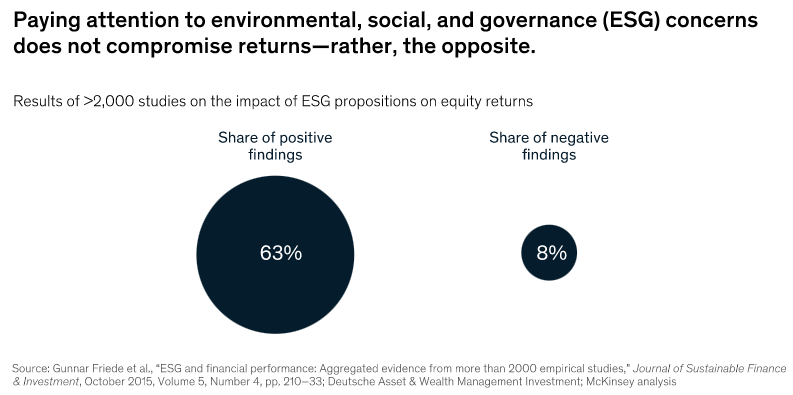 Certainly, an increasing body of research is showing a positive link between financial performance and companies that pay attention to ESG concerns. Across >2000 empirical studies, 63% found a positive relationship between high ESG scores and financial returns, whether measured by equity returns or profitability or valuation multiples. A McKinsey study furthermore cites emerging evidence tying strong ESG scores to a 10% lower cost of capital. Fundamentally, it attributes the relationship between ESG performance and cash flow to 5 important sources of fundamental business value:
Facilitating top-line growth

Cost reductions

Minimising regulatory & legal interventions

Increasing employee productivity

Optimising investment and capital expenditures
So, what next?
While taking an industry lens to focus on factors material to fintech is critical, there's clearly work to be done across all areas. Participating in the ESG_VC assessment has been incredibly useful in identifying potential gaps to close while giving us benchmarks to measure progress against as we continue to help our portfolio companies improve their sustainability, diversity and corporate governance.
Our role as investors is to cut through the noise to help our founders focus on implementing the right practices and values at the earliest opportunities. This means simple, achievable changes and encouraging the right steps in the right direction.
We have broken down our learnings from the assessment into specific actionable items, equipped with resources to draw upon, for our portfolio companies to strive toward. On top of the workshops and initiatives we have already led through 2022, including a series on Achieving Mindful Growth, we will continue lending our expertise and facilitating collaboration where possible. And, where improvement is not seen, we remain committed to using our positions as director and shareholder to further encourage those changes.
Thanks to Henry Philipson and ESGVC for their help and commitment to the cause. Should you have any interest in getting involved in further opportunities, we've shared a list of events ESGVC is running through the year below. FISV is also looking to run a couple of our own workshops later this year. Subscribe to our Medium page to stay in the loop!