Article
Time Smart: Drive Performance and Productivity Sustainably

Danica Histed
5 min read
Our 2023 Mindful Growth Series is designed to support the FISV Founders and leadership teams on their scale-up journey. For our most recent workshop we partnered with Walking on Earth to discuss the pressures that come with 'doing more with less' and how to be 'Time Smart'. This was facilitated by Dr. Ashley Whillans, a Harvard Business School Professor and author of Time Smart: How to Reclaim Your Time and Live a Happier Life.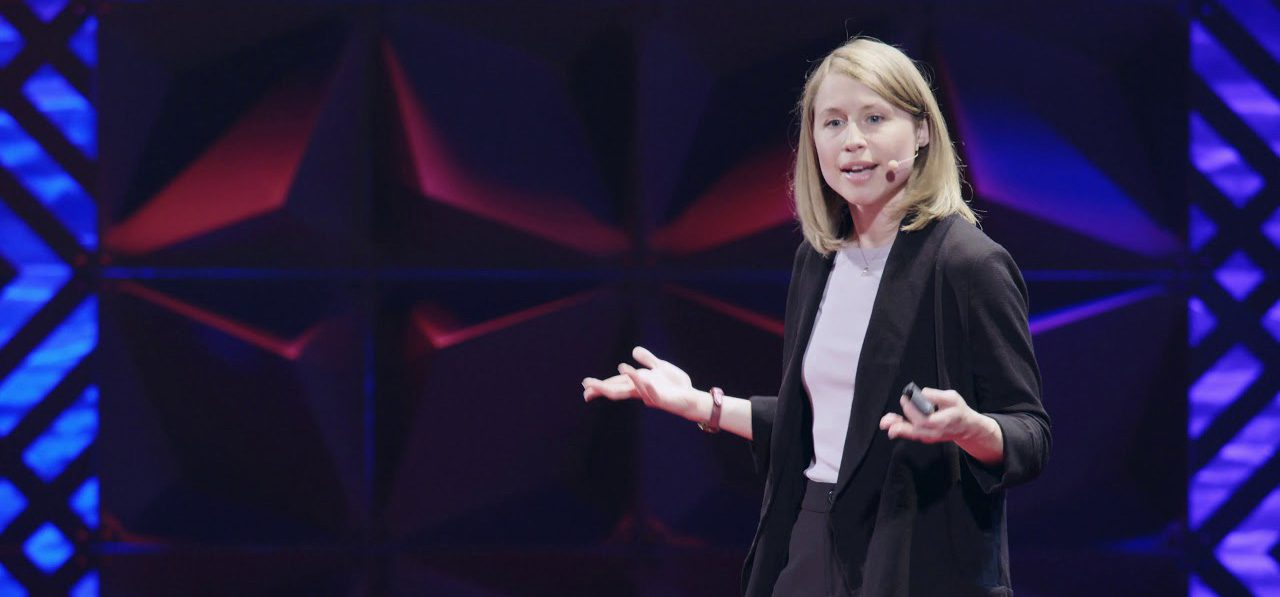 Since pre-pandemic times, Microsoft Teams users saw a 250% increase of meeting times and that 30% of skilled employees have said they are working between 7-10PM to make up for lost time during the day. With the shift in working patterns, the current focus on cost control and the rise of remote working, we are increasingly trying to do more with less - workforce rightsizing, fewer business trips and face to face client meetings have led to a significant increase in virtual meetings, calls and work.
Furthermore, with the number of communication channels increasing, we find ourselves being pulled in different directions by Teams, Slack, WhatsApp, calls and emails. Not only does this shrink the time available in our day, it is also far more cognitively demanding and leads to constant distractions.
Time poverty is one of the top three most cited factors amongst intentions to quit a job post-pandemic. To increase job satisfaction, reduce stress, and improve performance, leaders and managers should be intentional about how they spend both their own, and their employees, precious time.
Time affluence and engagement starts with leadership. Busy managers produce busy and stressed out teams. When a manager is in meetings from 8AM-8PM, this affects the teams' efficiency and ability to get the feedback that they need to complete their work.
So, why does this matter?
Well being

Promoting well-being and engaging with employees to help them think deliberately about their time will increase happiness and productivity.

Retention

Happy employees will reduce attrition and retain top talent.

Cost reduction

Retaining talent across your organisation will reduce the spend on unnecessary recruitment fees as well as the time spent training and developing new hires.

Profitability and Performance

A happier workforce is increasingly more engaged with their employer, accurate in their work and will form better relationships with their colleagues and clients.
How should I think about managing my time?
Whilst it can feel counter intuitive to take time out of a busy schedule to consider how to manage time, spending 10 minutes in a day to review your workflow creates a framework to intentionally organise time. The matrix below sets out a good method of how to categorise different tasks and when/ how they should be addressed.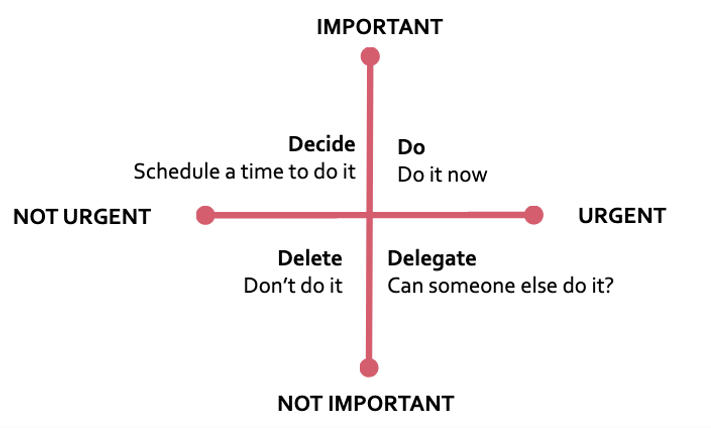 Top tips to better manage your time
Be intentional
Reserve blocks of time in your schedule for short/ long term tasks and projects.
Create slack in your day-to-day schedule
Interact with your team/s and build-in time for adhoc tasks (or fighting fires!)
Review your meetings
Re-evaluate the purpose, your role and the attendees required. Avoid meeting FOMO by showing you value your teams' time and asking for their advice and thoughts before/ after the meeting. A survey of managers reported that 83% of their diarised meetings were unproductive or the "number one killer of office productivity". Read the full article here.
Setting weekly work and personal goals
Check-in at the end of each week to review if your goals were completed. If not, what challenges did you face?
Avoid setting deadlines on a Monday
This allows work to creep into the weekend.
Manage your digital distractions
There's an app for that
Here are a few productivity tools and hacks to better help you master your time:
Superhuman (inbox management)
Opal (digital and screen time management)
Notion (note-taking/ collaboration tool):
Otter.ai (voice Meeting Notes & Real-time Transcription)
'Speedy Meetings' setting: Update your e-calendar settings to reduce your default meeting times i.e. 25 or 50 minutes
Focus@Will (Scientifically optimized music to help you focus)